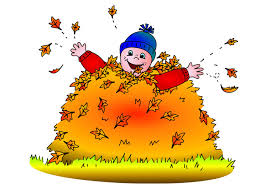 Zoals in elke vakantieperiode verwelkomen wij jullie kinderen met veel plezier tijdens onze herfst periode 2017.
De stages beginnen vanaf 30 oktober tot 3 november 2017

Vele activiteiten worden georganiseerd; spelletjes, zang, dans, diverse ateliers (keuken, knutselen…) en deze zijn volledig veilig en ander toezicht van onze animator.
De prijs van de stage bedraagt 130 € per week. Dit bedrag wordt bij de inschrijving betaald.
EEn opvang is mogelijk moest u uw kind vroeger afzetten of later afhalen. Deze bedraagt 10 € per week of 3 € per dag.
Inschrijving verplicht
Om u in te schrijven, kan het via mail aan info@kidsfantasyland.be of telefonisch 02 332 16 42.
Posté par Kids Fantasy Land |
Les commentaires sont désactivés.